Connect with your social network account
Admin

VIP

Site Admin
Posts: 118
Joined: Sun Jan 16, 2022 4:52 pm
Has thanked: 11 times
Been thanked: 38 times
Contact:
The United Nations Convention on the Rights of the Child, or UNCRC
is the basis of all of UNICEF's work. It is the most complete statement of children's rights ever produced and is the most widely-ratified international human rights treaty in history.
The Convention has 54 articles that cover all aspects of a child's life and set out the civil, political, economic, social and cultural rights that all children everywhere are entitled to. It also explains how adults and governments must work together to make sure all children can enjoy all their rights.
Every child has rights, whatever their ethnicity, gender, religion, language, abilities or any other status.
The Convention must be seen as a whole: all the rights are linked and no right is more important that another. The right to relax and play (Article 31) and the right to freedom of expression (Article 13) have equal importance as the right to be safe from violence (Article 19) and the right to education (Article 28).
Download your copy and summary below
UNCRC_united_nations_convention_on_the_rights_of_the_child
UNCRC_summary-1_1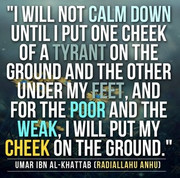 Register Here
**
Twitter
**
My Quora profile
- - ihuman Quora Space
YOU CAN USE ANY AND ALL MATERIAL ON THIS WEBSITE AS REFERENCE - save yourself time by quoting links to the answers
Please consider registering to show your support.And on the top right of all articles you will see a row of icons, (after registration) please click the thumbs up icon after registering
At the bottom of every article you will see 'Show post links' just click and share
---