Site Admin
Posts: 200
Joined: Sun Dec 04, 2022 5:39 pm
Quora: https://qr.ae/pGBbIQ
Has thanked: 9 times
Been thanked: 35 times
Contact:
Earlier this year I contacted David Miliband's charity the International Rescue Committee
https://www.rescue.org/
with a simple and respectable question "Why do you not include Palestine as part of the Middle East", I was looking at their website and saw the following :
Now it's only natural to ask the original question as to why International Rescue Committee (IRC) have left out the one group of people who by every standard makes Palestine the most needy of any and all Middle Eastern nations.
So I decided to search the IRC website for the word "Palestine" and got the following results:
I did get a very quick reply which I will share with you:

If you read the third paragraph
"The IRC provided education programs to 7000 students and 65 teachers in the West Bank from 2011-2014 when the funding for the project came to an ending"
The most important fact here is the dates they provided the so called funding between 2011-2014, I had to find out exactly what position David Miliband was in during that time, was he with the charity and where did he stand as a politician plus his public comments during the period where his funding for Palestine dried up. I will give him that one but find it difficult to accept that David Miliband never uses the word "Palestine" anywhere on his website but still claims to be helping the Middle East.
On
5 February 2009, Miliband made a statement to the House of Commons concerning Guantanamo Bay detainee and former British resident Binyam Mohamed.
A week later Mohamed's American lawyer Yvonne Bradley flew to Britain to urge the Foreign Office to press harder for his release. On 23 February 2009, Benyam Mohammed returned to Britain and was granted temporary residence. However,
in July 2010, Clive Stafford Smith accused former Foreign Secretary David Miliband of "fighting tooth and nail" to prevent the release of vital documents during the Binyam Mohamed case.
Stafford Smith published a memoir about his experiences at Guantanamo, Bad Men: Guantánamo Bay and the Secret Prisons (2007). It was shortlisted for the 2008 Orwell Prize for political writing. Interviewed by Jon Snow of Channel 4 News on 26 March 2009, Stafford Smith said about the treatment of detainees,

"I would go one step further: the torture decisions were being made in the White House, by the National Security Council, Dick Cheney and Condoleezza Rice."

He asserted that although the British had not carried out the torture, they were complicit in it. Stafford Smith concluded that, in trying to keep the torture allegations secret, the US authorities were "confusing national security with national embarrassment".

In July 2010, Stafford Smith accused former Foreign Secretary David Miliband of fighting to prevent the release of vital documents during the Binyam Mohamed case. On 9 June 2015, he told an audience that he had visited the facility 34 times. In 2013, he went on hunger strike as part of a campaign for the release of Guantanamo detainee Shaker Aamer, who was finally released in 2015.
The above comments made by David Miliband raise more questions than answers, why did he oppose the release of Binyam Mohamed from Guantanamo Bay? or was he being influenced or pressured by an unnamed party?. In this case the it can be said that the entity
pressuring David Miliband was the US Whitehouse and the specified individuals are Dick Cheney and Condoleezza Rice.
Source :
Wikipedia Page
Comments over terrorism
In August 2009, Miliband was a guest on BBC Radio 4's Great Lives programme, choosing South African Communist Party leader and anti-apartheid activist Joe Slovo. David Miliband stated during the programme, in a response to a question about terrorism, that "yes, there are circumstances in which it is justifiable and yes, there are circumstances in which it is effective, but it is never effective on its own". These comments were criticised by Menzies Campbell and William Hague.
Source :
Wikipedia Page
The above comment to me seems like saying "Terrorism is not terrorism if it's committed by credible nation and anyone other than the selected nations would be committing a crime". This is a classic deflection tactic of a slimy politician by claiming it's okay when I say and not okay when I say.
Leadership of the International Rescue Committee

On 26 March 2013 the Daily Mirror reported that Miliband would be announcing the following day that he intended to resign as an MP and leave politics altogether. He announced that he was taking up the post of head of the International Rescue Committee in New York, for which his remuneration would be £300,000 ($450,000) a year. It was reported that his total IRC remuneration for 2019 was c. $1 million.
Source:
The National News
and
Wikipedia Page
Miliband became the president and CEO of the International Rescue Committee on 1 September 2013. At the IRC, Miliband has been overseeing humanitarian aid and development programs in 40 countries, a global staff of 12,000 and 1,300 volunteers, and an annual budget of $450 million. Near the top of the IRC, Miliband again installed his former Special Political Advisor from London, Madlin Sadler. She became the aid agency's Chief of Staff.
From this we can clearly establish that David Miliband had a budget of $450 million, sorry correction $449 million because he took a million for himself. Despite this he apparently ran out of funding for Palestinian projects and since 2014 under his leadership of the IRC nothing further has ever been given to Palestine, he never even confirms the existence of Palestine. His predecessor George Rupp, who stepped down after leading the IRC for the past 11 years must have started the Palestinian project only for David Miliband to bring an end to it.
Whilst were on the subject of David Milibands character I thought it would be prudent to highlight
Save the Children and IRC dragged into Oxfam abuse scandal
Full article
at the

National News website
The basic accusations are that IRC along with Oxfam and other charity organisations were in fact abusing children in Haiti and using prostitutes, the real shocking issue is the cover up culture.
Personal life
Miliband married Louise Shackelton, a professional violinist formerly with the London Symphony Orchestra, in 1998. Shackelton and Miliband have adopted two new born sons from the United States, the first in December 2004 and the second in October 2007, and currently live in New York City's Upper West Side. In an interview with CNN in 2009, Miliband stated that he grew up in a secular setting and
describes himself as an atheist
with a "huge respect" for people of faith.
David certainly expresses that he is an atheist but has shown through his actions that he was and is pro Israel and regarding being an atheist you should be aware of something called Jewish Atheism which basically says "I am Jewish, I love Israel and will never tolerate anything negative directed towards it, and I also enjoy a bacon butty". Further reading
Wikipedia Page
His brother
His brother Ed Miliband claims to be a Jewish Atheist.
Finally what motivated me to write this article? well it was the speedy response with a bullshit response email and within 24 hours they had an article on my Quora and twitter removed. I believe the following article may shed some light on exactly how this process works. see this article :
The dedicated section to controlling the media globally
---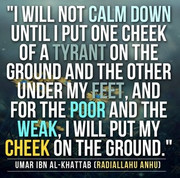 Register Here
**
Twitter
**
My Quora profile
- - ihuman Quora Space
**
TikTok
**
Rumble
YOU CAN USE ANY AND ALL MATERIAL ON THIS WEBSITE AS REFERENCE - save yourself time by quoting links to the answers
Please consider registering to show your support.And on the top right of all articles you will see a row of icons, (after registration) please click the thumbs up icon after registering
At the bottom of every article you will see 'Show post links' just click and share
---
---
---
---
---
---