Site Admin
Posts: 200
Joined: Sun Dec 04, 2022 5:39 pm
Quora: https://qr.ae/pGBbIQ
Has thanked: 9 times
Been thanked: 35 times
Contact:
Welcome to the community where we encourage discussion and debate without being immediately branded Anti-Semitic.
It must be noted that
Antisemitism will not be tolerated.
That means any attempt to visualise the Zionist regime as the victim and the illegally occupied Palestinians as the criminals.
It should be noted that Zionist Israelis are not considered Jewish by the Orthodox community.
Unlike Quora where you are literally branded negatively before asking a question or simply present evidence which contradicts the ideology of Zionist's you can question and debate respectfully.
If you have any questions, suggestions or concerns then please click on the
Contact
Link at the bottom and we endeavour to resolve any issue amicably and in a timely manner.
Our community includes individuals from all faiths so be respectful and don't shout "WITCH!!!" but try to help one another understand.
And please take the time to read the
Rules
---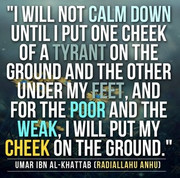 Register Here
**
Twitter
**
My Quora profile
- - ihuman Quora Space
**
TikTok
**
Rumble
YOU CAN USE ANY AND ALL MATERIAL ON THIS WEBSITE AS REFERENCE - save yourself time by quoting links to the answers
Please consider registering to show your support.And on the top right of all articles you will see a row of icons, (after registration) please click the thumbs up icon after registering
At the bottom of every article you will see 'Show post links' just click and share
---
---
---
---
---
---