Site Admin
Posts: 200
Joined: Sun Dec 04, 2022 5:39 pm
Quora: https://qr.ae/pGBbIQ
Has thanked: 9 times
Been thanked: 35 times
Contact:
Lawrence of Arabia's actions have to this very day are responsible for the Middle Eastern Conflict today including the oppression of the Palestinians. He was of course helped by the greed of the house of Saud and the Shite's.
He took advantage of the situation like the devil himself, first he sided with the Hashemite's (Sunni) knowing full well that the Saud would not be happy with that and as a bonus he knew the Shite's would also be unhappy with his alliance.
Looking at the situation today we see the conflict of Sunni and Shia with all the Arab nations divided by the very greed that was set as a precedent by the house of Saud who still have not satisfied there greed and clearly desire more wealth and squander it in opulence and display of power. Nearly all of the Arab nations "royalty" are driven, motivated, and worship their wealth and status. UAE is a prime example as they along with Saudi Arabia have openly and publicly accepted the nation that has been murdering Muslim children, women, and men in Palestine.
You do not have to have a high knowledge of Islam, history and philosophy to see how perverse and wrong these Arab nations actually are, just use some common sense with a heavy dose of sincerity to arrive at this conclusion.
---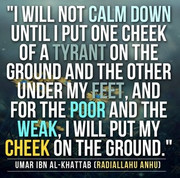 Register Here
**
Twitter
**
My Quora profile
- - ihuman Quora Space
**
TikTok
**
Rumble
YOU CAN USE ANY AND ALL MATERIAL ON THIS WEBSITE AS REFERENCE - save yourself time by quoting links to the answers
Please consider registering to show your support.And on the top right of all articles you will see a row of icons, (after registration) please click the thumbs up icon after registering
At the bottom of every article you will see 'Show post links' just click and share
---
---
---
---
---
---