Site Admin
Posts: 200
Joined: Sun Dec 04, 2022 5:39 pm
Quora: https://qr.ae/pGBbIQ
Has thanked: 9 times
Been thanked: 35 times
Contact:
The Palestinian shooter who killed seven Israelis in East Jerusalem was the grandson of a Palestinian man who was killed by an Israeli settler.
The Khairy Alqam was named after his grandfather who was killed while on his way to work in 1998. The father of seven was one of four Palestinians stabbed and killed by settler Haim Ferelman, a member of the right-wing Kach movement. Until last year, the group was on the US State Department terror list.
Ferelman was
charged with murder but was released on house arrest
and now lives freely in the Israeli settlement of Tkoa.
---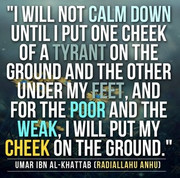 Register Here
**
Twitter
**
My Quora profile
- - ihuman Quora Space
**
TikTok
**
Rumble
YOU CAN USE ANY AND ALL MATERIAL ON THIS WEBSITE AS REFERENCE - save yourself time by quoting links to the answers
Please consider registering to show your support.And on the top right of all articles you will see a row of icons, (after registration) please click the thumbs up icon after registering
At the bottom of every article you will see 'Show post links' just click and share
---
---
---
---
---
---