Connect with your social network account
Yitzhak Rabin

https://upload.wikimedia.org/wikipedia/commons/thumb/1/1b/Flickr_-_Israel_Defen...

❮ ❯
Admin

VIP

Site Admin
Posts: 118
Joined: Sun Jan 16, 2022 4:52 pm
Has thanked: 11 times
Been thanked: 38 times
Contact:
Yitzhak Rabin on Wikipedia
Now putting aside the rewritten or rather the removal of truth from that Wikipedia page let's get some facts on the table.
Born in Jerusalem to Zionist settler parents, was the fifth Prime Minister of Israel. In 1941, Rabinjoined the Palmach, a unit of the Jewish underground army in Palestine and was deputy commander of the Palmachin 1947-1948 when the group
engaged in ethnically cleansing Palestinians
(as Benny Morris documented,
expulsion of Palestinians in the Lod and Ramle areas was carried out under Rabin's command
). Rabin was the deputy commander of Operation Dani, the largest Israeli military operation to that point, which involved four IDF brigades.The cities of Ramle and Lydda were captured, as well as the major airport in Lydda, as part of the operation.
Rabin signed an order for the children of Lydda to be ethnically cleansed "quickly, without attention to age."
Following the capture of the two towns there was an exodus of their Arab population.
Rabin signed the expulsion order
, which included the following:
"The inhabitants of Lydda must be expelled quickly without attention to age."
In all,
50,000 to 70,000 Palestinians were forced to leave Lydda, including multitudes of children
, and an estimated500 Palestinians died on the subsequent Lydda Death March. Within three days the Palestinian city of Lydda no longer existed.
Rabin was a warmonger
who as Israel's chief of staff planned the 1967 attack on Egypt.
Rabin admitted to Le Monde in a February 1968 interview: "We knew that Nasser did not intend to attack."
Rabin's account has been verified by Israeli generals, including Matti Peled
:
"The thesis that the danger of genocide was hanging over us in June 1967 and that Israel was fighting for its physical existence is only bluff, which was born and developed after the war."
Israeli General Matityahu Peled,
Ha'aretz
,19 March 1972
Rabin was famous (or infamous)
for ordering Israeli troops to "break the bones" of Palestinian demonstrators(mostly children)
. Henry Kissinger stated "I ask Rabin to make concessions, and he says he can't because Israel is too weak. So I give him arms, and he says he doesn't need to make concessions because Israel is strong" (quoted in Findley's Deliberate Deceptions, p.199).
Rabin once said in the Knesset: "For all its faults, Labor has done more and remains capable of doing more in the future [in expanding Jewish settlements] than Likud with all of its doing. We have never talked about Jerusalem. We have just made a fait accompli [accomplished fact]. It was we who built the suburbs in [the annexed part of] Jerusalem. The Americans didn't say a word, because we built these suburbs cleverly."
"We shall reduce the Arab population to a community of woodcutters and waiters."
Yitzhak Rabin (Uri Lubrani,Ben-Gurion's special adviser on Arab Affairs, 1960; from "The Arabs in Israel" by Sabri Jiryas; also published in the New York Times , 23 October 1979)
"[Israel will] create in the course of the next 10 or 20 years conditions which would attract natural and voluntary migration of the refugees from the Gaza Strip and the west Bank to Jordan. To achieve this we have to come to agreement with King Hussein and not with Yasser Arafat."—Yitzhak Rabin (explaining his method of ethnically cleansing the occupied land without stirring a world outcry, quoted by David Shipler in the New York Times ,04/04/1983, citing Meir Cohen's remarks to the Knesset's foreign affairs and defense committee on March 16)
Here is an excerpt from Yitzhak Rabin's memoirs about Ben Gurion: "We walked outside, Ben-Gurion accompanying us. [Yigal] Allon repeated his question, 'What is to be done with the Palestinian population?' Ben-Gurion waved his hand in a gesture which said 'Drive them out!'" (This is an excerpt from Yitzhak Rabin's memoirs, published in the New York Times, 23 October 1979, in which Rabin describes the conquest of Lydda after the completion of Plan Dalet.)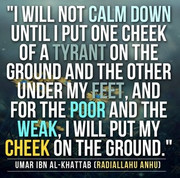 Register Here
**
Twitter
**
My Quora profile
- - ihuman Quora Space
YOU CAN USE ANY AND ALL MATERIAL ON THIS WEBSITE AS REFERENCE - save yourself time by quoting links to the answers
Please consider registering to show your support.And on the top right of all articles you will see a row of icons, (after registration) please click the thumbs up icon after registering
At the bottom of every article you will see 'Show post links' just click and share
---