Site Admin
Posts: 200
Joined: Sun Dec 04, 2022 5:39 pm
Quora: https://qr.ae/pGBbIQ
Has thanked: 9 times
Been thanked: 35 times
Contact:
"EU members have profited well from Israeli apartheid over the years. Since 2012, EU member states have sold arms to Israel to the tune of nearly €700 million per year."
Irish lawmakers on Wednesday called out the West's​​ "double standards" for imposing sanctions on Russia after invading Ukraine but not doing the same to Israel over its violations in Palestine.
---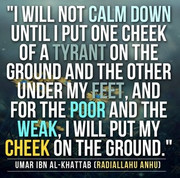 Register Here
**
Twitter
**
My Quora profile
- - ihuman Quora Space
**
TikTok
**
Rumble
YOU CAN USE ANY AND ALL MATERIAL ON THIS WEBSITE AS REFERENCE - save yourself time by quoting links to the answers
Please consider registering to show your support.And on the top right of all articles you will see a row of icons, (after registration) please click the thumbs up icon after registering
At the bottom of every article you will see 'Show post links' just click and share
---
---
---
---
---
---