Connect with your social network account
Admin

VIP

Site Admin
Posts: 118
Joined: Sun Jan 16, 2022 4:52 pm
Has thanked: 11 times
Been thanked: 38 times
Contact:
Jerusalem Mayor Accuses Israel of Neglecting Palestinian Hospitals
The usually bustling Damascus Gate in Jerusalem sits empty during the coronavirus lockdown. (Photo: Via Twitter)
Jerusalem
Mayor Moshe Leon has accused Israel's Ministry of Health of neglecting Palestinian hospitals
in the occupied eastern section of the city after it failed to deliver essential equipment it promised to provide.
According to Moshe, Israel is failing to fulfill its responsibilities toward Palestinians living in occupied East Jerusalem as the highly contagious coronavirus continues to spread.
In a letter to Health Ministry Director-General Moshe Bar Siman Tov, he stated:
"I would like to warn you regarding the serious shortage of medical equipment at the hospitals in East Jerusalem, particularly protective equipment and equipment to conduct coronavirus testing. This is despite repeated promises on the part of your (ministry)."
Abdel Qader Husseini, the president of the East Jerusalem Hospitals Network, told Al-Monitoronly two hospitals in Jerusalem are equipped to deal with coronavirus patients.
Husseini also added that Jerusalem hospitals would be in better shape if the United States had not cut aid for Palestinian patients treated at their hospitals.
[media] [/media]
On March 21, UN special rapporteur for the situation of human rights in the Palestinian Territory, Michael Lynk, declared that Israel is legally responsible for providing health services to ensure the safety of Palestinians in the occupied territories during the fight against the coronavirus
"The legal duty, anchored in Article 56 of the Fourth Geneva Convention
,
requires that Israel, the occupying power, must ensure that all the necessary preventive means available to it are utilized to 'combat the spread of contagious diseases and epidemics,'" Lynk said.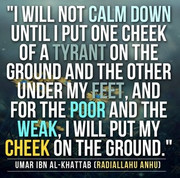 Register Here
**
Twitter
**
My Quora profile
- - ihuman Quora Space
YOU CAN USE ANY AND ALL MATERIAL ON THIS WEBSITE AS REFERENCE - save yourself time by quoting links to the answers
Please consider registering to show your support.And on the top right of all articles you will see a row of icons, (after registration) please click the thumbs up icon after registering
At the bottom of every article you will see 'Show post links' just click and share
---