Connect with your social network account
Admin

VIP

Site Admin
Posts: 118
Joined: Sun Jan 16, 2022 4:52 pm
Has thanked: 11 times
Been thanked: 38 times
Contact:
Jewish Settler Opens Fire at Girl School in Bethlehem, Terrorizes Children
Jewish settlers and Israeli forces often attack Palestinian students and prevent them from reaching their schools. (Photo: via Days of Palestine)
An
armed Jewish settler opened fire on Sunday at a girl school
in the village of Tuqu in the occupied West Bank province of Bethlehem, the official Palestinian news agency WAFA reported.
Bassam Jabr, an official of the Bethlehem Education Directorate, told WAFA that an
illegal Jewish settler who was armed
with a rifle got off a bus loaded with settlers and
opened gunfire towards the school,
spreading fear among the schoolchildren. Jabr said that in the aftermath of the attack, hundreds of students were evacuated to a safe haven and therefore classes were canceled.
Violence and vandalism by Israeli settlers are commonplace in the occupied West Bank and are never prosecuted by the occupation authorities.
Attacks by Jewish settlers against Palestinians particularly intensified during the last three months, with the
Israeli occupation army turning a blind eye to the violence spree and providing the settlers with protection.

(WAFA, PC, Social Media)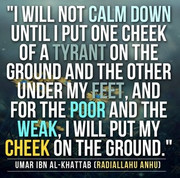 Register Here
**
Twitter
**
My Quora profile
- - ihuman Quora Space
YOU CAN USE ANY AND ALL MATERIAL ON THIS WEBSITE AS REFERENCE - save yourself time by quoting links to the answers
Please consider registering to show your support.And on the top right of all articles you will see a row of icons, (after registration) please click the thumbs up icon after registering
At the bottom of every article you will see 'Show post links' just click and share
---