Connect with your social network account
Admin

VIP

Site Admin
Posts: 118
Joined: Sun Jan 16, 2022 4:52 pm
Has thanked: 11 times
Been thanked: 38 times
Contact:
Woman subjected to 'intimate' body search by Israeli army appeals case
For years, Palestinian women have suffered sexual violence at the hands of Israel. Many have been traumatized by the experience.
Israeli army and Shin Bet staff admitted to probing the woman vaginally and anally looking for a cellphone sim card while arresting her in 2015, yet the case was dismissed. (This isn't an isolated incident)
A Palestinian woman who was allegedly subjected by Israeli security forces to an invasive search that penetrated her sexual organs filed an appeal on Sunday after an investigation into the incident was dismissed last April.
[NOTE:
Israeli officials have been regularly strip-searching women –

and sometimes children
– for decades, some of them American citizens. If Americans Knew has for years been one of only a few outlets to report on this issue.
The woman demanded in her appeal that all officers involved be charged with "rape and sodomy", according to the Israeli newspaper Haaretz.
The case involves three members of Shin Bet, Israel's internal security services, and three soldiers. The woman accuses field commanders of ordering two female soldiers to search her vagina and anus during her arrest in 2015.
The incident occurred when Israeli forces entered the Palestinian woman's home in the West Bank in the middle of the night and found her sleeping in her room.
The woman, who posed no threat, says that at that point, a Shin Bet commander ordered two female soldiers, a military doctor and a company clerk, to take her aside and search her body cavities.
Her clothes were then removed and each of the two soldiers probed her, both vaginally and anally, the woman alleges.
The Shin Bet and the army were looking for a small cellphone sim card which was later found in her room, according to Haaretz.
At the time, the woman was arrested on suspicion of aiding and abetting "terrorist activities" but was eventually convicted of minor crimes and sentenced to two years in prison.
The investigation into the 2015 incident was closed in April 2021 due to a lack of evidence, although some of the officers involved admitted to the allegation, according to transcripts of interrogations published by Haaretz.
"I inserted my fingers between half a centimetre and centimetre inside," the army doctor said during questioning.
"Because I felt uncomfortable, and it was also clear that it was hurting her, I stopped. I think she groaned with pain and even asked in English what I was doing, so I recoiled.
"I also remember the girl saying to me, in English: What are you doing? I am a virgin."
The other company clerk who carried out the search with the army doctor testified that the order came from the "high-up Shin Bet guy".
"The girl kept telling us that it was a humiliation," the clerk said.
Neither Shin Bet nor the Israeli army immediately replied to an MEE request for comment.
TRAUMATISED
The appeal, filed by the Public Committee Against Torture in Israel, stated that "in a situation in which there is no dispute that acts that constitute rape and sodomy were committed, [in which] there is sufficient evidence and when no one is punished, it's outrageous and unbearable," Haaretz reported.
It added that the female soldier admitted to the alleged invasive nature of the search and that a company commander also admitted to giving the order.
"The claim that they committed the acts because they received the order from their superiors cannot serve as a defence in the commission of such serious and inhumane acts," the appeal alleges, "because the order was clearly illegal and under no circumstances should have been followed."
Due to safety reasons, the identity of the women and those involved have not been made public.
The incident left the woman "humiliated and helpless", an unnamed friend of hers told Haaretz in 2018.
"After the incident, she was in shock. Till this day, she can't forget it, and neither can she tell anyone about it. She fears that her family would not take it well, that they might get angry with her for not resisting.
"Without question, there was no reason for the humiliating search, which amounted to serious sex crimes," the friend added.
Her family still doesn't know about the incident, which left her traumatised, according to the few people who spoke to her about it, Haaretz said.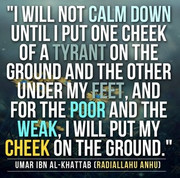 Register Here
**
Twitter
**
My Quora profile
- - ihuman Quora Space
YOU CAN USE ANY AND ALL MATERIAL ON THIS WEBSITE AS REFERENCE - save yourself time by quoting links to the answers
Please consider registering to show your support.And on the top right of all articles you will see a row of icons, (after registration) please click the thumbs up icon after registering
At the bottom of every article you will see 'Show post links' just click and share
---