Site Admin
Posts: 200
Joined: Sun Dec 04, 2022 5:39 pm
Quora: https://qr.ae/pGBbIQ
Has thanked: 9 times
Been thanked: 35 times
Contact:
We all know of the character Lawrence of Arabia but what most of us do not know is the extent of greed and blasphemy of the current Saudi Royalty.
What they did in exchange for status and wealth caused the beginning of the current situation the Palestinians are in, to put it simply each and every Palestinian is blood on the Saudi Royals. Another fact I would like to clear is that they are nothing more than fisherman by origin and historical fact.
For another detailed perspective
You do not have the required permissions to view the files attached to this post.
---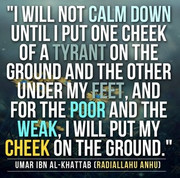 Register Here
**
Twitter
**
My Quora profile
- - ihuman Quora Space
**
TikTok
**
Rumble
YOU CAN USE ANY AND ALL MATERIAL ON THIS WEBSITE AS REFERENCE - save yourself time by quoting links to the answers
Please consider registering to show your support.And on the top right of all articles you will see a row of icons, (after registration) please click the thumbs up icon after registering
At the bottom of every article you will see 'Show post links' just click and share
---
---
---
---
---
---