Connect with your social network account
Admin

VIP

Site Admin
Posts: 118
Joined: Sun Jan 16, 2022 4:52 pm
Has thanked: 11 times
Been thanked: 38 times
Contact:
Due to Israeli 'Blackmail', 25,000 Palestinian Babies Are Left Officially Nameless
Israel is refusing to recognize 25,000 Palestinian babies born in recent months. (Photo: via UNICEF)
Israel is refusing to recognize 25,000 Palestinian babies
born in recent months, the Palestinian Interior Ministry said on Thursday.
The process of officiating the names and birth certificates of newborn Palestinian babies has stalled when the Palestinian Authority ceased its "security coordination" with Israel last May.
To force the PA back into the old system, Israeli occupation authorities are reportedly complicating various administrative procedures, including the naming of Palestine's newborns.
"The ministry issues all needed documents for Palestinians including passports, ID cards, death certificates and issued since May more than 25,000 birth certificates," Undersecretary of the PA's Interior Ministry Yousef Harb told the official news agency, WAFA.
According to Harb,
Israel's refusal to officiate the PA's birth certificates is part of an ongoing Israeli pressure campaign to 'blackmail' Palestinians.
The Israeli occupation is "practicing blackmail against our Palestinian people and this is not something new," Harb added.
"That policy has ramifications for parents of the newborns because it means they will not be allowed to travel abroad with their children," Anadolu news agency reported on Thursday.
Last May, PA President Mahmoud Abbas suspended all "security coordination" with the Israeli military – a popular demand among Palestinians – due to the Israeli government's plan to illegally annex nearly a third of the occupied Palestinian West Bank.
Below is a link to a copy of : The United Nations Convention on the Rights of the Child, or UNCRC
See if you can find which article Israel has not violated? and good luck with that.
The United Nations Convention on the Rights of the Child, or UNCRC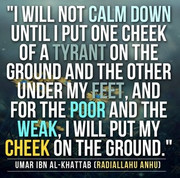 Register Here
**
Twitter
**
My Quora profile
- - ihuman Quora Space
YOU CAN USE ANY AND ALL MATERIAL ON THIS WEBSITE AS REFERENCE - save yourself time by quoting links to the answers
Please consider registering to show your support.And on the top right of all articles you will see a row of icons, (after registration) please click the thumbs up icon after registering
At the bottom of every article you will see 'Show post links' just click and share
---