Connect with your social network account
Admin

VIP

Site Admin
Posts: 118
Joined: Sun Jan 16, 2022 4:52 pm
Has thanked: 11 times
Been thanked: 38 times
Contact:
Israel harvesting organs of executed Palestinian youths
Palestinians executed by IDF
returned bodies to their families with missing organs
. The interview with Hiss was released by Nancy Scheper-Hughes, professor of anthropology at the University of California-Berkeley who had conducted a study of Abu Kabir."
Nancy Scheper-Hughes is Professor of Medical Anthropology at the University of California, Berkeley
Israel has admitted pathologists harvested organs from dead Palestinians, and others, without the consent of their families – a practice it said ended in the 1990s – it emerged at the weekend.
The admission, by the former head of the country's forensic institute, followed a furious row prompted by a Swedish newspaper reporting that Israel was killing Palestinians in order to use their organs – a charge that Israel denied and called "antisemitic".
In another story covered by the New York Times, it was found that Israel, for its size, is disproportionately involved in the world of organ trafficking and apart from the aforementioned case of Palestinians, poor peoples from Central America to South Asia have been target of this exploitation.
If this is what they have been doing and only admitted the fact when exposed raises more questions,
Would it have continued if not exposed?
How can we trust a nation who say that this practice has ended?
Was or is it Anti Semitic to accuse Israel of illegal Organ harvesting?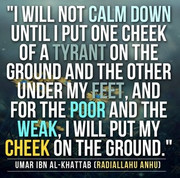 Register Here
**
Twitter
**
My Quora profile
- - ihuman Quora Space
YOU CAN USE ANY AND ALL MATERIAL ON THIS WEBSITE AS REFERENCE - save yourself time by quoting links to the answers
Please consider registering to show your support.And on the top right of all articles you will see a row of icons, (after registration) please click the thumbs up icon after registering
At the bottom of every article you will see 'Show post links' just click and share
---