Connect with your social network account
Admin

VIP

Site Admin
Posts: 119
Joined: Sun Jan 16, 2022 4:52 pm
Referrals: 1
Has thanked: 11 times
Been thanked: 42 times
Contact:
Stem cells lured from bone marrow by viagra
.
Scientists have proposed to increase the number of blood stem cells, not stimulating their reproduction, as they do now, but expelling them from the red bone marrow. To do this, they suggest using two drugs that are already used in medicine: the first is AMD3100, which prevents cells from returning to the bone marrow, the second is sildenafil (the active ingredient of drugs to combat erectile dysfunction). This combination has already been tested on mice: with its help, it is possible to obtain not much fewer cells than standard methods, and the side effects of this procedure should be much milder. The work was published in the journal Stem Cell Reports.
Hematopoietic stem cells spend most of their time in their niche inside the red bone marrow. Therefore, taking them out of the body — for example, if donor cells are needed for a patient after chemotherapy – is not an easy task. Initially, a puncture of the red bone marrow was used for this, that is, in other words, they took its contents with a syringe, piercing the bone. This is a rather painful procedure, so another one has replaced it.
Now the cells are isolated from peripheral blood, but before that, the donor is injected with growth factor G-CSF (granulocyte-colony stimulating factor) for five days. It causes blood stem cells to multiply, so their number in the blood increases. However, this procedure also brings with it a lot of side effects – donors often complain of nausea, fatigue and bone pain. In addition, it is not suitable for those who have few stem cells left — for example, elderly people, or those who have already undergone chemotherapy.
In cases where G-CSF is not effective enough alone, AMD3100 is added to it. It blocks the CXCR4 receptor on the surface of stem cells, which is responsible for homing — attracting cells back to their niche in the bone marrow. However, AMD3100 itself does not cause an increase in the number of cells in the blood.
Therefore, Stephanie Smith-Berdan and colleagues from the University of California suggested that AMD3100 could work well together with some substance that increases vascular permeability. At the same time, according to scientists, stem cells will more often enter the blood from their niches and will not be able to return back.
The researchers suggested using sildenafil, better known as "Viagra" and other similar drugs, as such. Initially, it was developed as a remedy for hypertension, and only later it turned out that it is most effective in the vessels of the genitals. However, sildenafil significantly increases vascular permeability and does not cause side effects.
The scientists tested their assumptions on mice. They applied a standard protocol on them (five days of G-CSF) and compared it with the action of sildenafil and AMD 3100 together and separately. The researchers found that viagra itself did not increase the number of stem cells in the blood compared to the control: both after a single dose of the drug and after three days of therapy, less than 500 cells could be isolated from the blood of animals. AMD3100 alone performed better — it allowed to get about 1000 cells. Together, sildenafil and AMD3100 made it possible to collect 2,500 cells just two hours after drug administration, and 2,800 cells after three days of therapy. This is slightly weaker than the effect that G-CSF has in 5 days — 3400 cells.
The scientists planted the resulting cells in irradiated mice and showed that they successfully colonize the recipient's bone marrow. Five months after transplantation, about 15 percent of the cells obtained with AMD3100 and about 30 percent obtained with AMD3100 and sildenafil remained in the recipients' blood.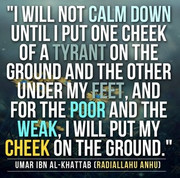 Register Here
**
Twitter
**
My Quora profile
- - ihuman Quora Space
YOU CAN USE ANY AND ALL MATERIAL ON THIS WEBSITE AS REFERENCE - save yourself time by quoting links to the answers
Please consider registering to show your support.And on the top right of all articles you will see a row of icons, (after registration) please click the thumbs up icon after registering
At the bottom of every article you will see 'Show post links' just click and share
---