Connect with your social network account
Admin

VIP

Site Admin
Posts: 119
Joined: Sun Jan 16, 2022 4:52 pm
Referrals: 1
Has thanked: 11 times
Been thanked: 42 times
Contact:
Zion can wipe and re-edit history as much as they like but it would not change history, they only make their illusions and deceptions stronger. The real victims are themselves, deceived by themselves.
When Salahuddin Ayubi conquered Jerusalem he designated two families the responsibility of protecting Churches. These families have been doing that to this very day, they have the keys assigned by Salahuddin with the order to protect one church in particular, The Church of the Holy Sepulchre.
He was following the Prophet Muhammad PBUH teaching
Muslim guardians of the Church in Al Quds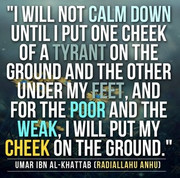 Register Here
**
Twitter
**
My Quora profile
- - ihuman Quora Space
YOU CAN USE ANY AND ALL MATERIAL ON THIS WEBSITE AS REFERENCE - save yourself time by quoting links to the answers
Please consider registering to show your support.And on the top right of all articles you will see a row of icons, (after registration) please click the thumbs up icon after registering
At the bottom of every article you will see 'Show post links' just click and share
---